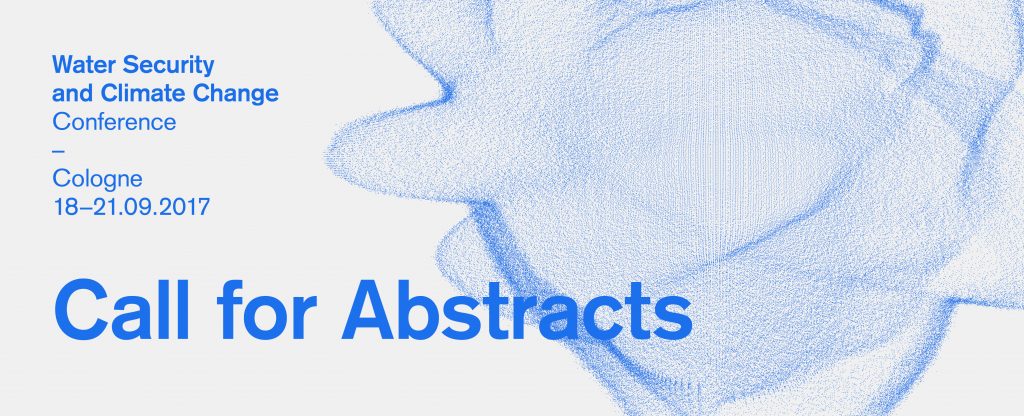 We are pleased to announce that abstracts are now being solicited for the WSCC 2017! The submission period is March 31st to May 31st, 2017. Follow the link to the submission platform in order to sign in and upload your contribution.
We highly welcome presentations which combine academic and practical approaches as well as the introduction of new dimensions and perspectives in the current discourse on water security. Accepted contributions to the conference will be published in the WSCC Book of Abstracts, a special book edition of the conference, and in selected academic journals. Each session is hosted by prominent organizations – experts in relevant fields. The conference will focus on the following topics:
Water Security and Sustainable Development Goals
Climate Change Adaptation and DRR (Paris Agreement; Sendai Framework)
Nature Based Solutions for Water Resources Management / Storage
Water Supply and Water Reuse
Water Smart Cities
Water and Health
Sustainable Ground Water Management
Transboundary Water Governance and Benefit Sharing
Water-Energy-Food Security Nexus
Food Security in the Scarce Water World
Water Security and Migration
Water Accounting and Water Productivity
Sustainable Hydropower
Coping with Droughts
Water Security and Supply Chain Management
You can download the Call for Abstracts here.